LIVE EVENT PAINTING
WEDDINGS ** PRIVATE PARTIES ** CORPORATE EVENTS**
HOLIDAY PARTIES ** KIDS PARTIES ** CONCERTS
Scroll down for wedding samples first then further down for Live Event performance pieces
WEDDINGS, PRIVATE PARTIES, & CORPORATE EVENTS
LOOKING FOR A UNIQUE & STYLIZED WAY TO CELEBRATE YOUR SPECIAL DAY?
Philip will come to your event & paint the party or reception **LIVE**
** Fast Paced ** Specialized
** Canvas size 36" x 24" & up
** Fun to watch ** Colorful
** Travels anywhere in US
LIVE @ event:
$2000 & up


From a PHOTO of past event:
$
1500 & up
"Add-ons":
$300 & up

**Add-ons are smaller side paintings of anyone/anything near & dear to you**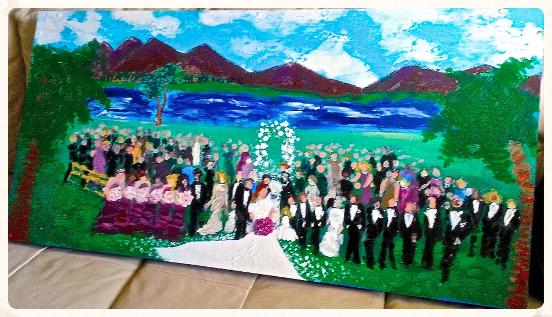 Contact Philip: (323) 379-DRAW {3729} philsdrawings@gmail.com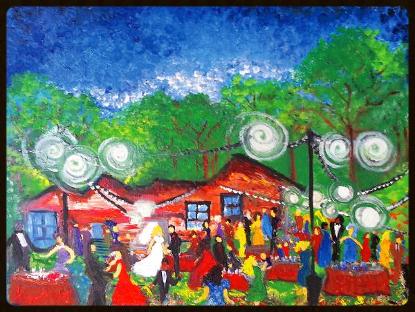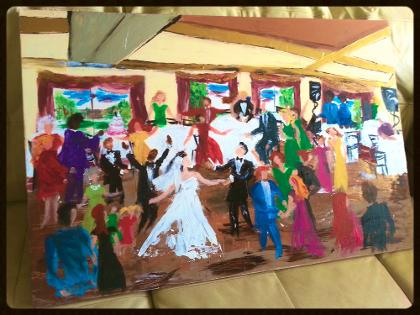 These are high energy, very colorful, avante garde renderings that happen on the spot, featuring you & your guests.



Philip will do a full sized acrylic painting while the event roars on.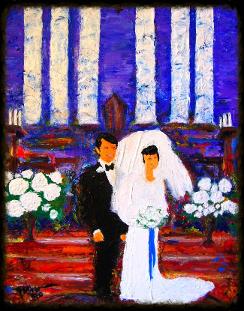 Guests can request to be painted anywhere they want in it.



Watch as he uses TWO hands at the same time during some of the process. Now that's cool.


Set up is very compact & discreet with no mess at all. A very unique way to celebrate your big day or special event.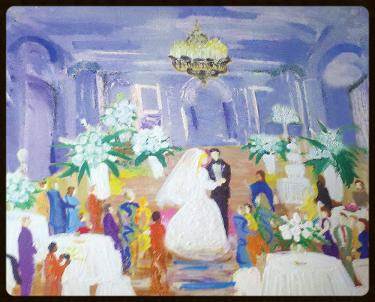 Philip usually finishes within 4 hours &
you take
home a memorable keepsake.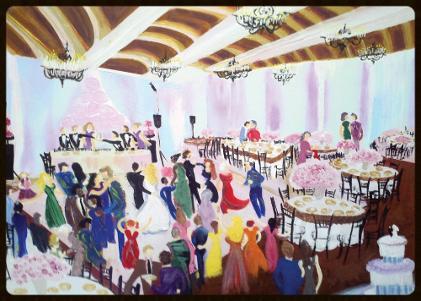 On occasion, he will make any necessary adjustments or final touches back in studio & then send out within a few days to a week.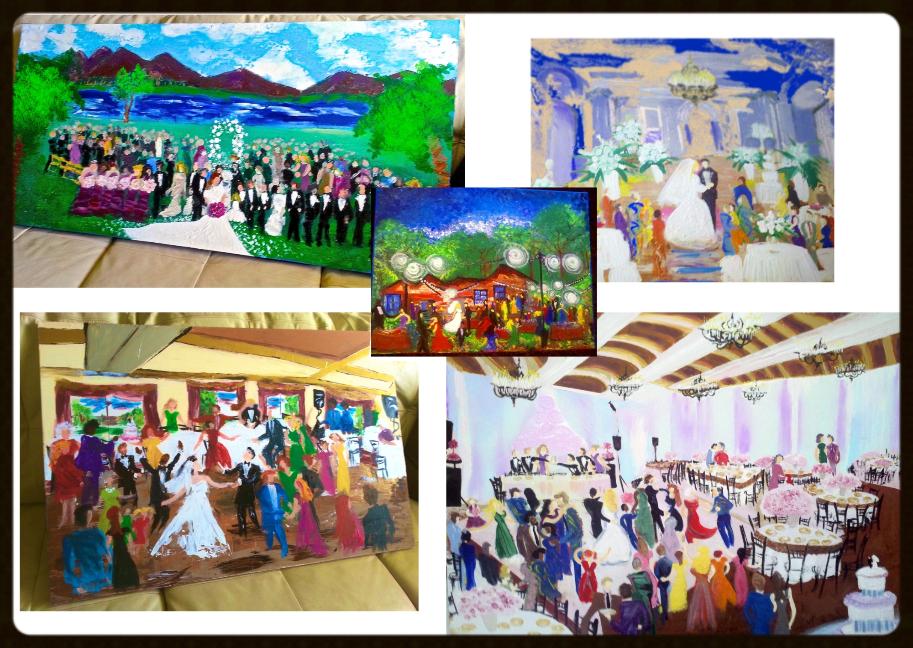 HOLIDAY PARTIES, KIDS PARTIES & CONCERTS
LOOKING FOR UNIQUE & STYLIZED PEOPLE, CHARACTERS, or ANIMAL PAINTINGS?
Philip will come to your event & paint ANY of them **LIVE**

PRICES VARY CONTACT PHILIP FOR QUOTE