TESTIMONIALS
Scroll down to see some of DA's customer & celebrity experiences
philsdrawings@gmail.com or (323) 379-DRAW {3729}
D'AMORE ARTISTRY was featured by DARTH VADER HIMSELF the great David Prowse on his FB page. It was such an honor for Philip to see the painting entitled "DARTH EVENING" hand picked by his all time favorite character EVER & saluted. Philip then received a signed photo from "EMPIRE STRIKES BACK" to DA. That photo is a shot Philip did as one of his FIRST paintings ever. All seen here...
*** "Mate...We are absolutely over the moon with the artwork. Mate you are a legend. I have some ideas
Jaws is my favorite movie. What do you think. Also nightmare before Christmas.
Can you ponder that and give some ideas, prices etc.
Brilliant work mate." ~Rob from Australia ***


In 2014
D'AMORE ARTISTRY was published TWICE!!

The first was a LINE DRAWING of actor Norman Reedus entitled

"THE WALKING SAINT"
ft Norman & references to his work in "The Walking Dead" & "The Boondock Saints". Norman personally chose DA's drawing to be added to his brand new book of FANART entitled "thanks for all the niceness"& this drawing sits on page 144. It was chosen out of over 3,000 submissions from all over the world. It is truly an honor to be chosen.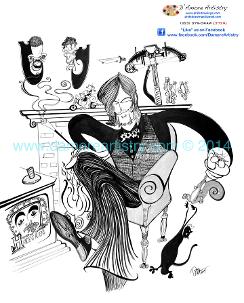 *** "D'AMORE ARTISTRY DOES REALLY WONDERFUL WORK, THANKS FOR MY PAINTING!!" ~Anonymous ***

Meet REBECCA!! DA's #1 fan of the year so far
Recent quote sent by her Momma:
"... I was just going to message you. Rebecca just said, "I miss Philip. He's my buddy. He's really nice. I have a friend named Philip at school. He's nice too!"
(D'Amore Artistry finished 16 wall murals for Becca's family restaurant a few months ago. See Wall Murals "Fiesta Cancun" photos)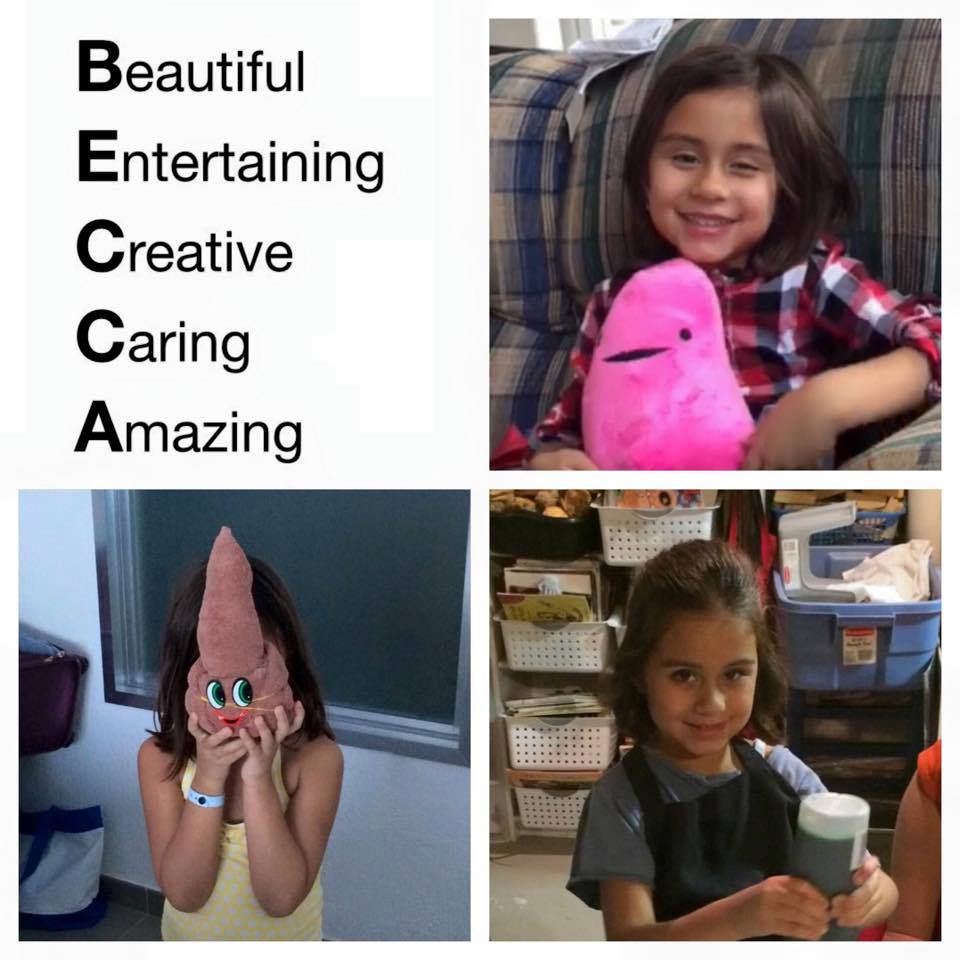 *** "I Wanted to find someone who could draw in AL HIRSCHFELD's style,
you were the best I found" ~Mary in Arizona ***
Meet TONY! He visited D'Amore Artistry while LIVE EVENT PAINTING on CItywalk at Universal Studios. His parents reward him when he gets good grades etc with a nice allowance. He was told he could buy whatever he wanted at the park that day. But only one thing.

Out of all the video games, stuffed toys, & other amazing kid stuff he could have purchased, he saw my work & instead he asked them if he could commission a painting from DA of his favorite movie "Pacific Rim". THANKS TONY!!! What a great kid!

*** "Oh! My! God!
Wow! We are over the moon with our 3 masterpieces. We love them. Thank you so much.
The kids were ecstatic! Very difficult to get them to keep their hands off.

Do you need us to write you a review or anything for your website or Facebook page? Maybe include a picture of the kids holding the main piece?

We're all blown away. Thank you so much. Regards, David
& Family ~in England" ***
"QUEEN & ADAM LAMBERT"
This is a commissioned Line Drawing that went viral all over the world…the story was posted (seen opposite) and came back full circle translated in FRENCH!! (second image) "Queen" & Adam Lambert have a huge following, it was an honor to be recognized along with them. There are also some really nice comments posted here as well….
"THE VIEW" & "Broadway Backwards 4"
Had the wonderful opportunity a few years ago to share a stage at the American Airlines theatre on Broadway for a benefit concert with the incredible WHOOPI GOLDBERG
Her business partner saw one of DA's drawings of the show & thought Whoopi would love it. She did, & ended up with one of the show featuring her, Gina Gershon, Florence Henderson, Alan Cumming, Mario Cantone & many others & another of "THE VIEW" featuring the gals at the time including Barbara Walters
Here's some shots of Whoopi during the show as well...
ACTRESS JULIE BENZ

Here is a comment from the AMAZING Julie Benz who has seen all of DA's DEXTER drawings. Julie played Dexter's wife for the first four seasons and she LOVES the drawings…SO COOL!!
(CLICK PIC TO ENLARGE)

Julie was also kind enough to auction off a DA painting for hundreds benefitting the SPCA in Las Vegas seen here with Philip at the Planet Hollywood Casino
*** "ONE OF THE MOST CAPTIVATING ARTISTS I HAVE EVER SEEN" ~Michaela the dancer ***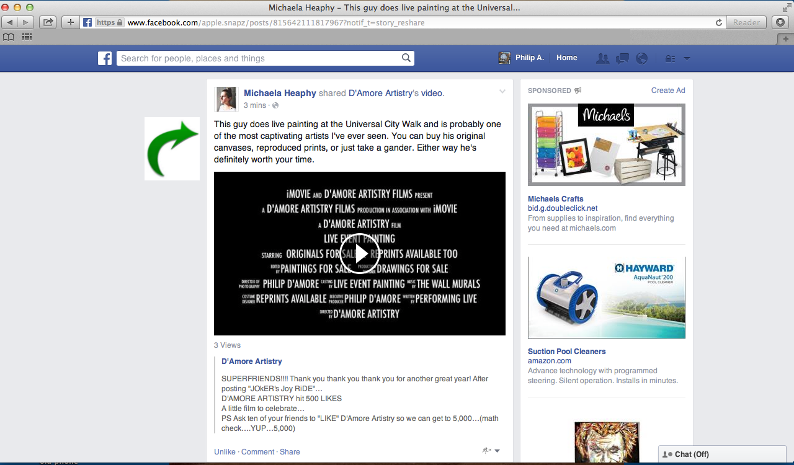 Here's a couple kind responses to "jOkeRs JoY riDe"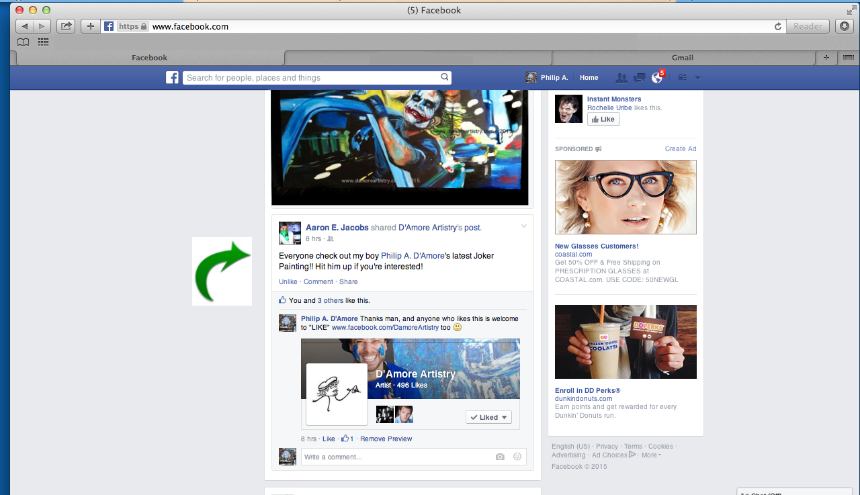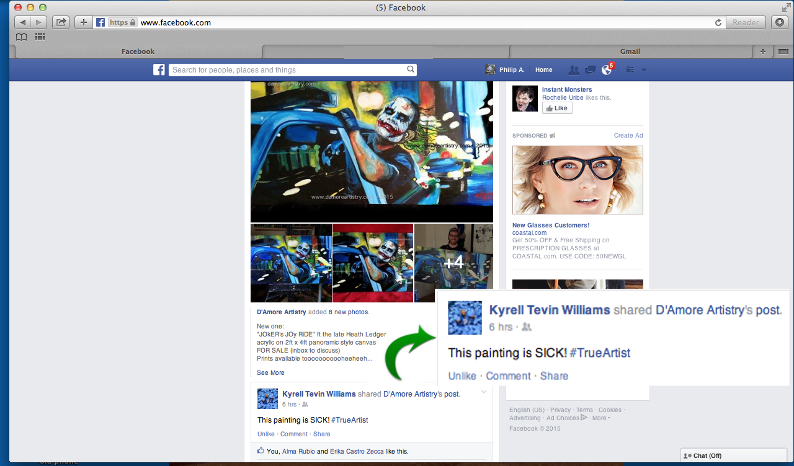 "Alrighty, so I opened the Alien painting a couple days ago and set them up next to each other and they looks even better together than they do apart! So sorry i hadn't replied and sent you the pics till now. Just propped them up on our chairs so you could see them side by side. As i mentioned before, I'll send some update pics in Jan once things start getting setup and they end up on the wall. So pleased with how these have turned out. Thanks for doing it and for being so awesome during the process!!"
~Kelly in San Francisco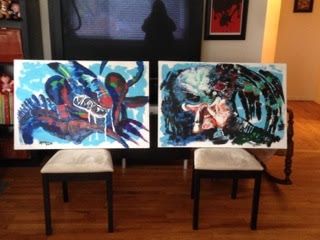 TIM CONWAY from the "CAROL BURNETT SHOW" called once (see video here for recording)
He loved the drawing of the show & contacted DA to come visit his home TWICE to discuss possibly
animating a children's book about a dog he was thinking about doing. It never came to pass, but what an honor to meet this incredible comedian and kind individual. He also said about the show drawing "..I showed it to Carol (Burnett) and she said she LOVED it." What a thrill. Below are some of the specs done for him to consider for the book along with the show drawing and the video...
ON TWO SEPARATE OCCASIONS A COUPLA SNL ALUMS CAME TO WATCH WHILE PAINTIN LIVE…
ADAM SANDLER & BOBBY MOYNIHAN