D'AMORE ARTISTRY
IS A RESIDENT ILLUSTRATOR WITH NICO 11 PUBLISHING & DESIGN VISIT THEM @
NICO11PUBLISHING.COM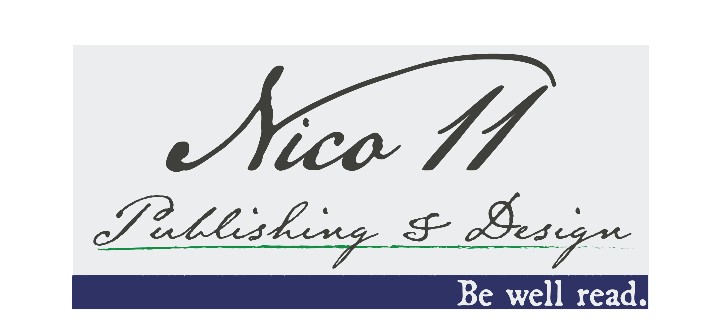 Mount Rushmores of College Basketball
By: Hall of fame sportswriter Dick Weiss
(Cover painting by: Philip A. D'Amore)

Summary: Legendary Sportscaster Dick Vitale celebrates his 40th anniversary with ESPN. This book celebrates his four favorites in many categories during his span at ESPN. ALL proceeds go to the V Foundation for cancer research.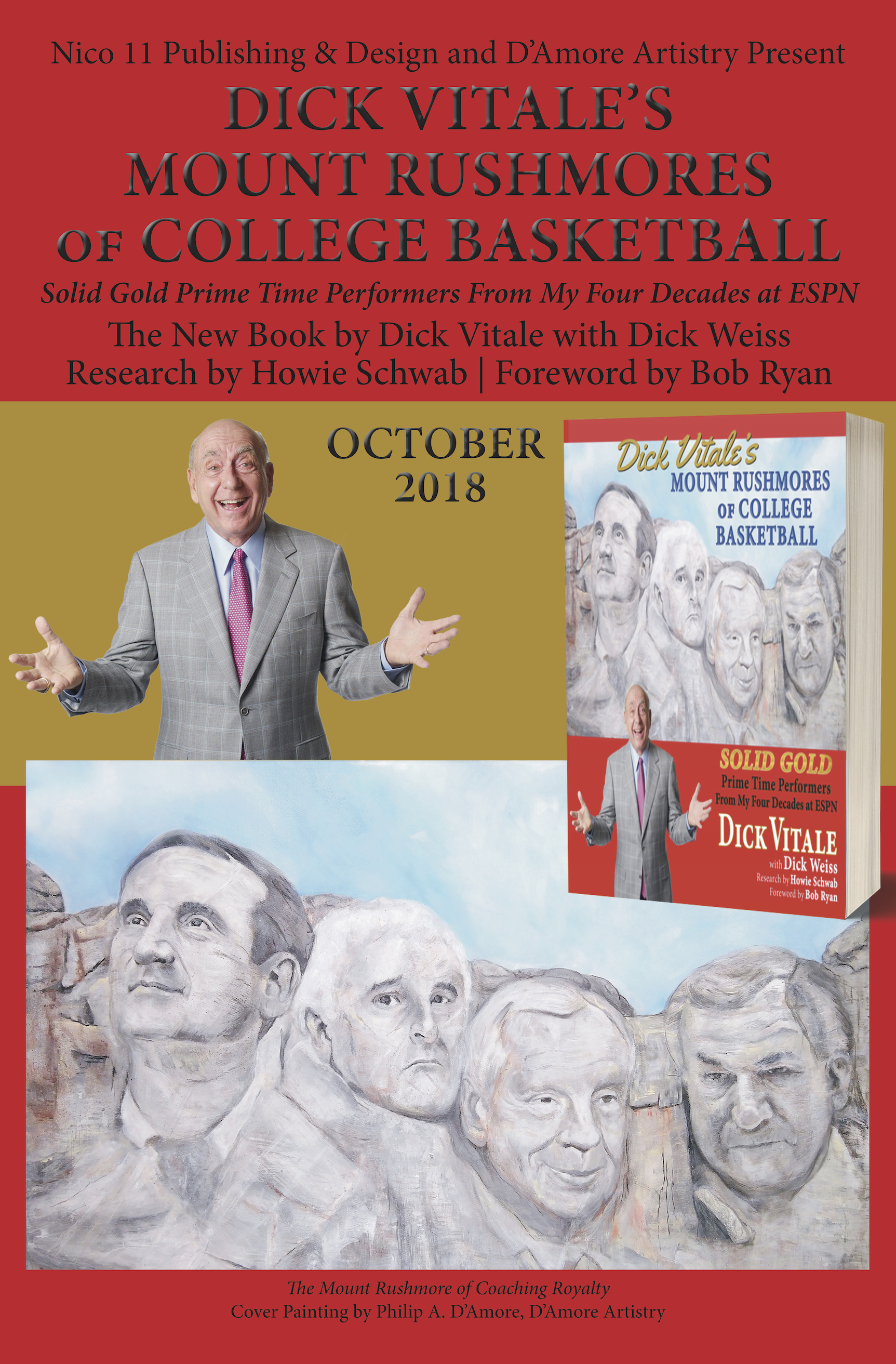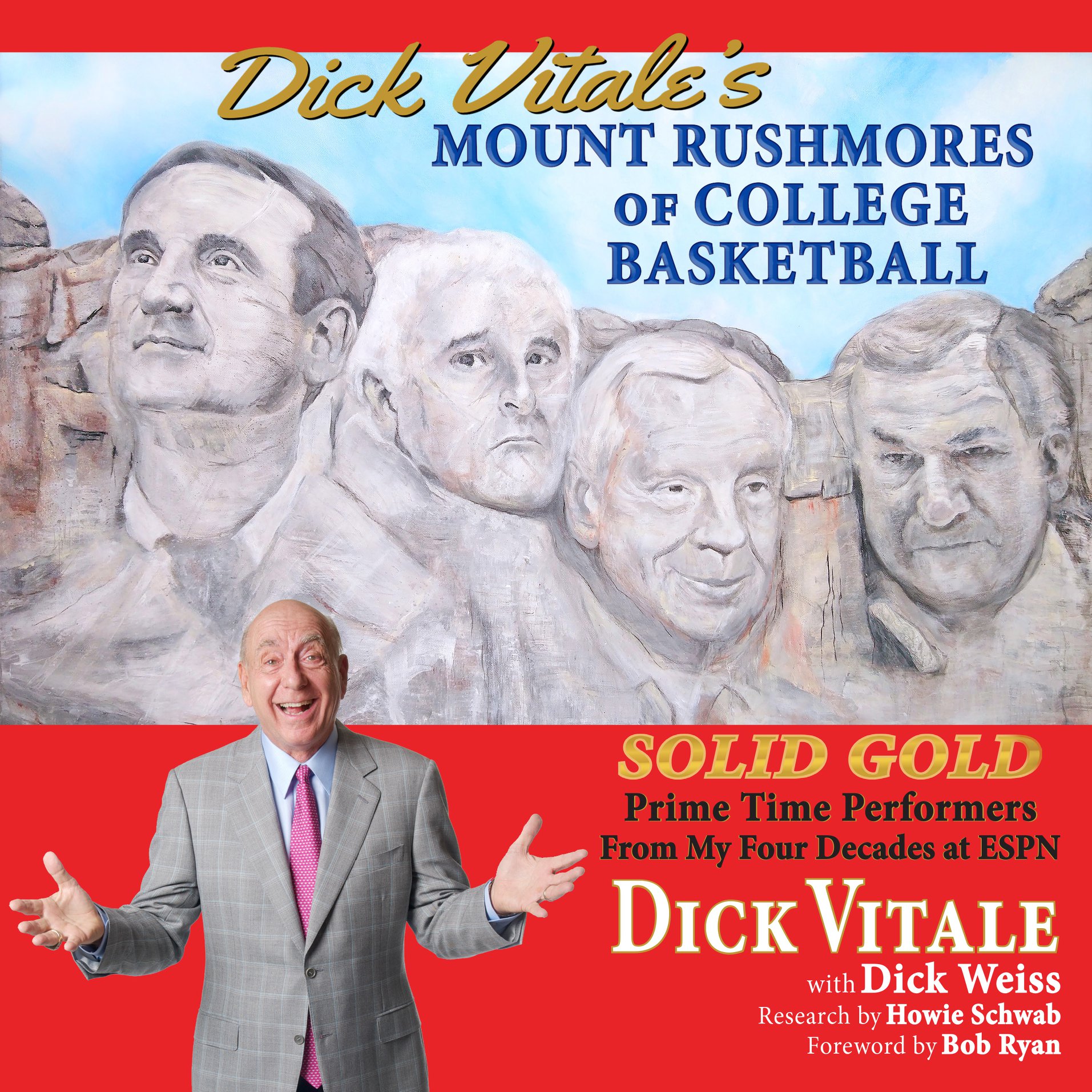 COVER PAINTING BY D'AMORE ARTISTRY FEATURING LEFT TO RIGHT:
Mike Krzyzewski head coach DUKE BLUE DEVILS 1980-present
Bobby Knight former head coach INDIANA HOOSIERS 1971-2000
Roy Williams head coach NORTH CAROLINA TAR HEELS 2003-present

Dean Smith former head coach NORTH CAROLINA TAR HEELS 1961-1997

Original painting 3 foot acrylic on canvas

Oh, Emma! By: Melissa A. Jarecki
(Illustration by: Philip A. D'Amore)


Summary: Emma likes doing her own thing. She loves playing in puddles, sliding into third base and sneaking into her brother's room. You'll find yourself shouting, "Oh, Emma!" as you read the story of this delightfully mischievous little sister. Discover why the people around her love her despite all the trouble she gets into.
Retail:
$9.99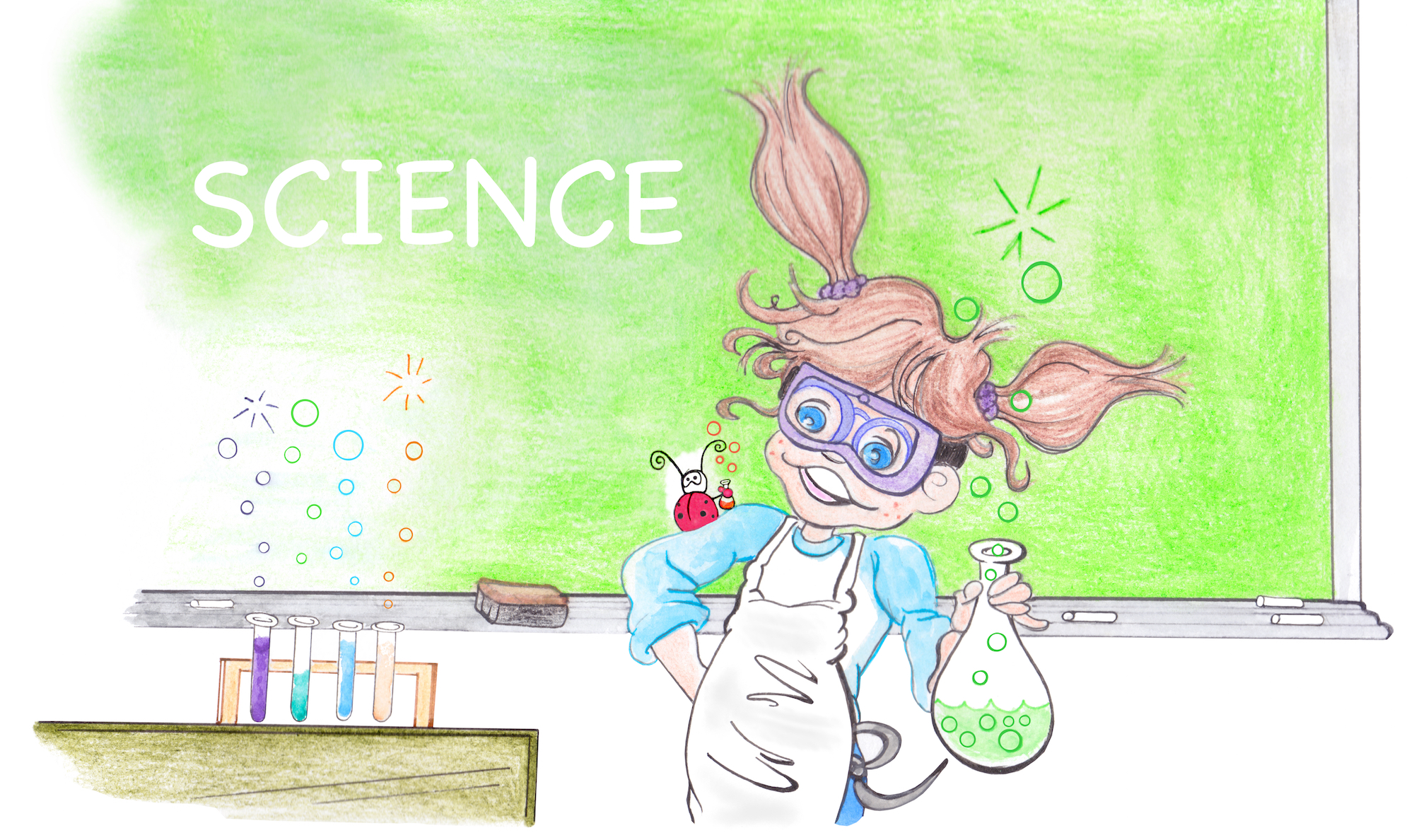 THANKS FOR ALL THE NICENESS
Fan art from around the world
Thanks For All The Niceness is Norman's way to show his gratitude in a compilation of artwork made by his fans. The Norman/Daryl archetype is created in tattoo designs, cakes, pencil sketches, mosaics and more. Norman selected over 100 fascinating pieces that appear in this beautifully designed book. It's real art made by real people for real people.
TO GET YOURS VISIT:
BIGBALDBOOK.COM

Retail: $40.00 HARDBACK
A significant portion of the proceeds from this book is being donated to The Bachmann Strauss Dystonia and Parkinson Foundation.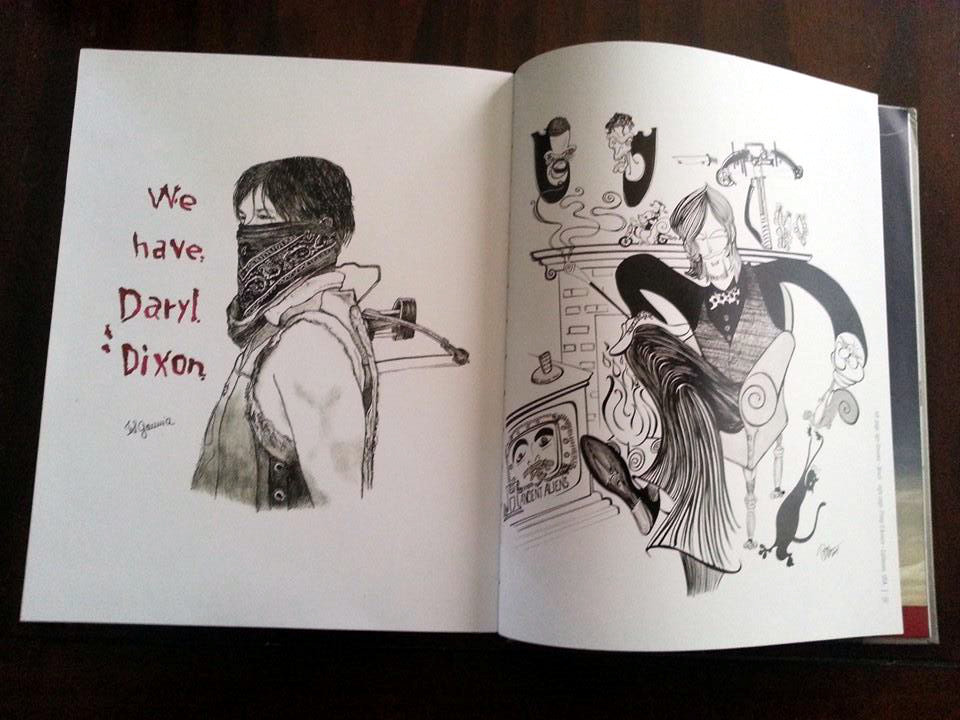 PHILIP recently worked with Norman Reedus for AMC's Walking Dead "Walker Stalker Cruise 2018". He had a chance to personally thank Norman for publishing his drawing. Norman (who also showed it to Jeffrey Dean Morgan during the meeting) both said it was "RAD". (pic of Philip on the cruise below along with shot of Norman & Jeffrey right before meeting)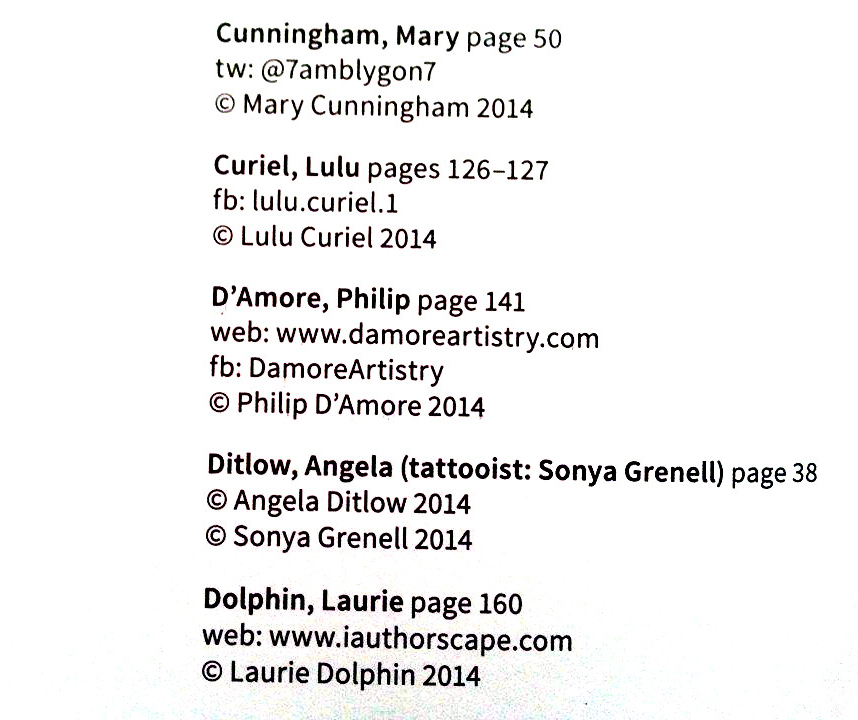 "Somewhere I heard a writer paint a song, I imitated out of ignorance, only to learn that I, too, could sing words and color the melodic script in me. Now listen to those portraits in cadence."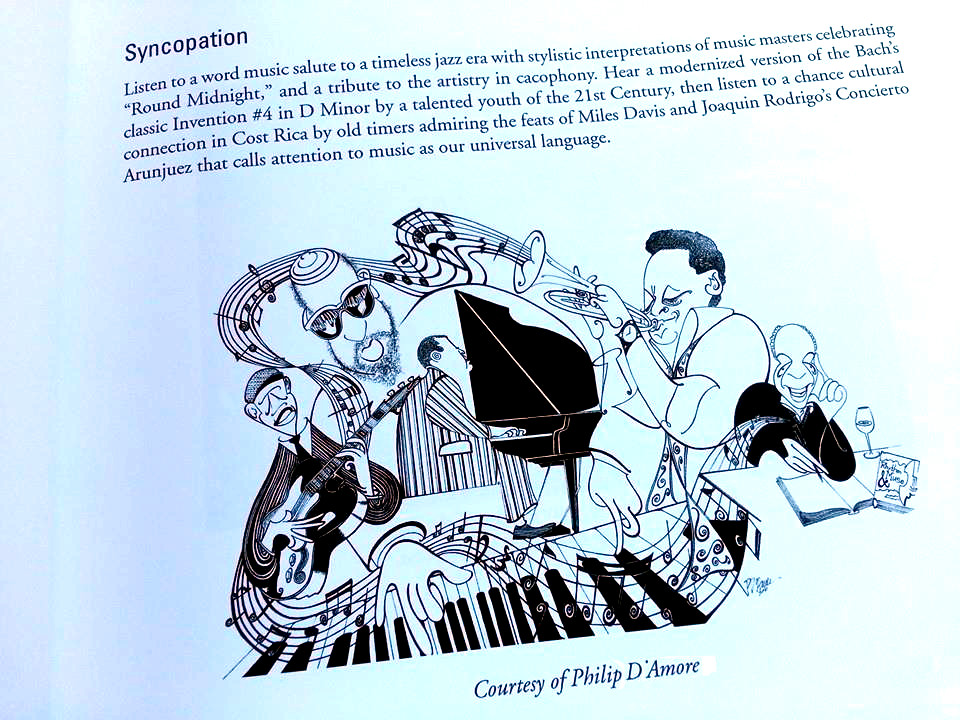 Thomas MacCalla is an educator and poet born in Bridgeport, Connecticut in 1929 to Reuben MacCalla, DDS, and Esther MacCalla. He was educated by the Jesuits at Fairfield University, where he received his prep school diploma (1947), bachelor's degree (1951) and master's degree (1954). He attended UCLA earning a doctorate in education (1964) and pursued post-doctoral studies in community development through 1976. Dr. MacCalla taught high school and college and served as a school district assistant superintendent, and university vice president. He is a former Marine Corps Offi cer and Korean War Veteran, serving as a platoon commander and the Division Historical Officer.
GET IT HERE:
AMAZON.COM: ARTISTRY IN WORD MUSIC
List price:
$
51.99 (last checked on sale for $42.96)
NOT WHILE I'M CHEWING!
(An Elsie W. Book)

SARAH JAYNE BREWSTER (AUTHOR) "I work with the world's most unintentionally hilarious woman. We'll call her Elsie W. What you are about to read is true, only the names have been changed to protect the author from certain unemployment. This is my job. This is the life I live. Someone help me!"
List price:
$
9.99

Elsie sequel with more D.A. cover art coming soon
UNSAFE AT ANY SPEED
(An Elsie W. Book)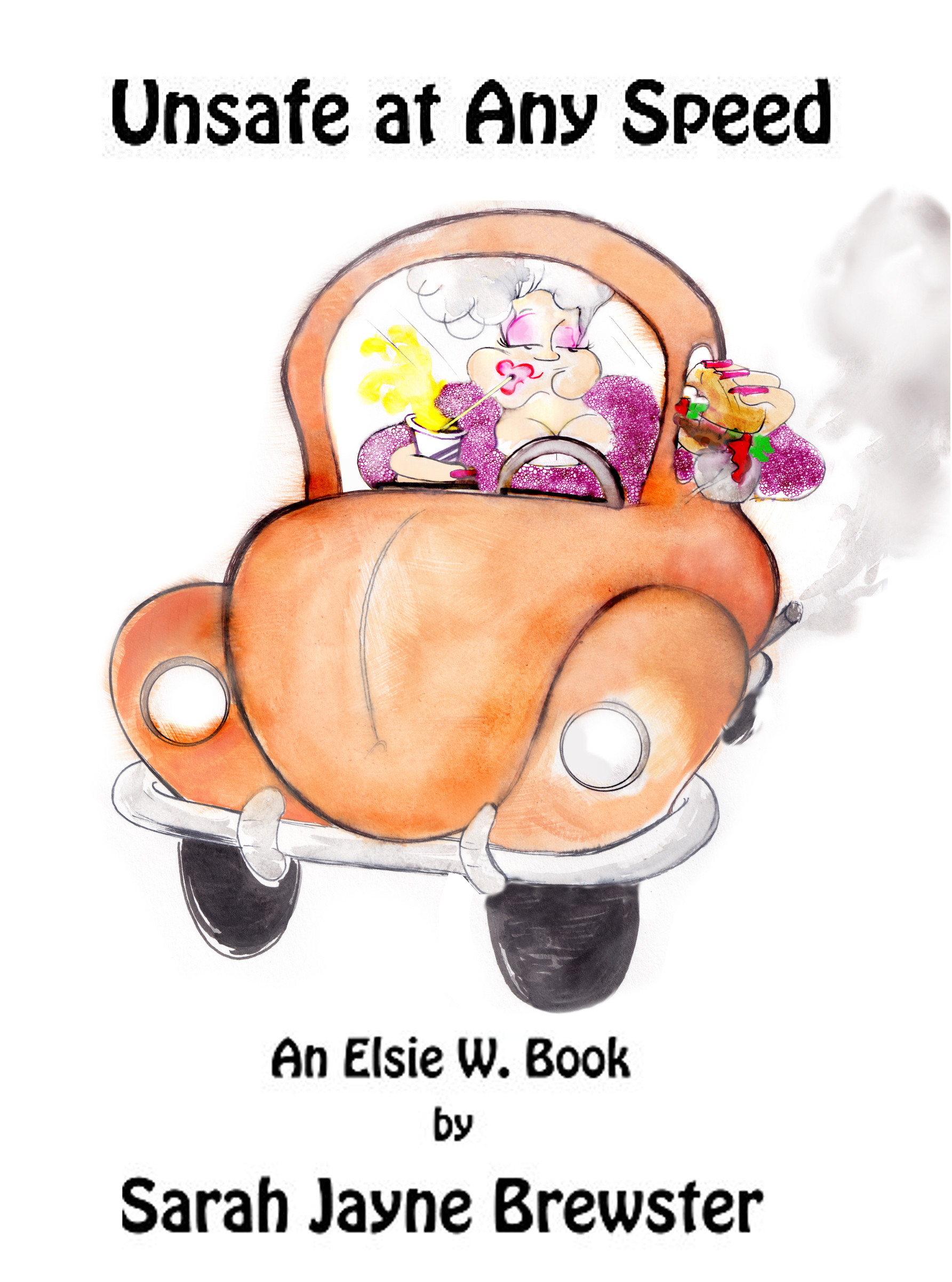 SARAH JAYNE BREWSTER (AUTHOR)
"My coworker is a woman named Elsie W. She is a complete disaster of a coworker both in the office and, more importantly, in her car. Every day is a new act in the circus that is her life...and it touches everyone around her."
List price:
$3.99